We want you to fall in love with your bedroom.
When you get home and you walk into your bedroom, we want you to feel the weight of your stress and worries melt away as you step into your happy place. Our mission is to create high-quality, real wood TV lift furniture that will enable you to transform your space into a sanctuary of relaxation. From the wood that we hand-select to the last screw that we use to build your furniture, we take great care to use only the best materials to ensure that you will love your TV bed for a lifetime.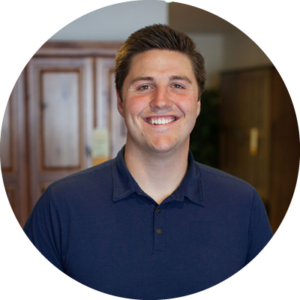 Caden Wilding
Co-founder/Head of Marketing & Sales
Standing at 6'6″, and usually wearing a smile, he is hard to miss. Caden's primary responsibility is to make sure that people who are interested in TV lift furniture find us quickly and easily online. So, seeing as you found us, you have Caden to thank. Between our digital marketing, website maintenance, and helping customers place orders, he stays pretty busy. But no matter how busy he is at work, it is nothing compared to how busy he is at home. He and his amazing wife are the proud parents of three beautiful girls who ensure that there is never a dull moment. When the girls are asleep, you will find Caden tinkering with a recipe in the kitchen or rooting for his beloved BYU cougars.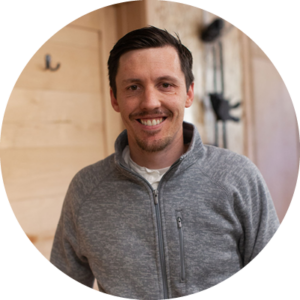 Braxten Wilding
Co-founder/Head of Operations
Braxten is basically the left-side brain of Wildwood. There are very few questions of the universe that he can't explain through a good excel model. With a very strong accounting background and an incredible knack for creative problem-solving, he keeps the business on track by managing all of our finances and operations. When he's not at work, you can find him spending some time with his wonderful wife and two sons, tearing down mountain faces on his mountain bike or using his protractor and a little trigonometry to determine the optimal depth of a fishing lure (which is truthfully how he fishes).
Braxten and Caden are brothers and co-founders of Wildwood TV Lift Furniture. We first fell in love with woodworking when we were young, helping our grandpa stain cabinets in his wood shop when we were only eight- or nine-years-old. From there we basically grew up in a wood shop, building projects for neighbors and family, the old-fashioned way, just like grandpa taught us. Once we were in high school, we both had jobs at the family business, Wilding Wallbeds, where we developed a deeper knowledge of woodworking through hand-building murphy beds. And now, decades later, we are still building cabinets the way grandpa taught us, with real wood, old-fashioned construction techniques, and a customer-first approach. The big difference is that now we are building them for you.